Lidewij Edelkoort - FOLKLORE - SS2020 - Sfeerimpressie 6-11-2018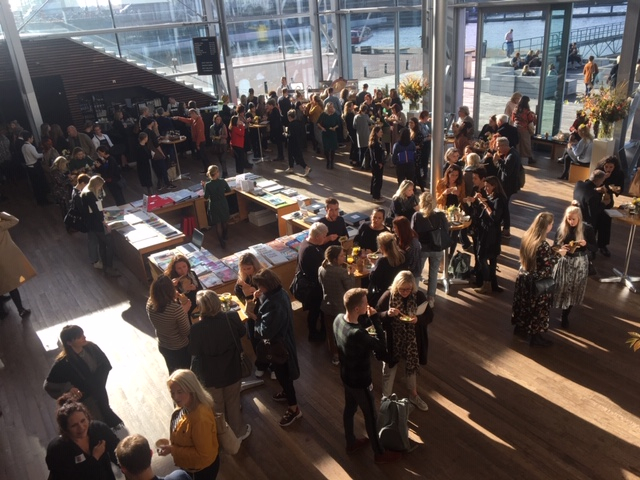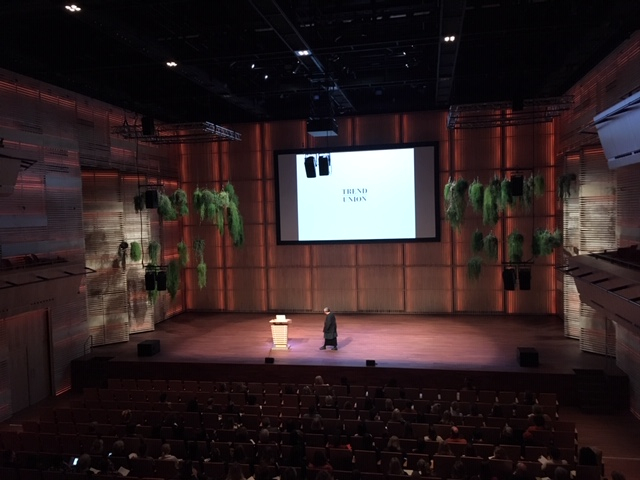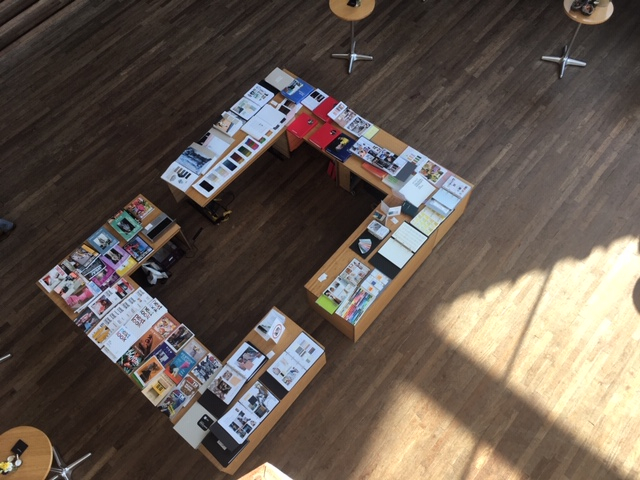 6 november heeft Appletizer een prachtig evenement mogen organiseren in het Muziekgebouw aan 't IJ met Lidewij Edelkoort. Li heeft alle energieke aanwezigen geinspireerd met de trends voor het spring summer season 2020.
Het thema 'Folklore' dat Lidewij voor dit seizoen aansnijd is uitgebreid aan bod gekomen. De general trends zoals Lidewij deze ziet heeft Theodorus Johannes in de praktijk gebracht. Hij liet met zijn presentatie een prachtig visueel onderzoek zien naar de klederdracht in Nederland. Zijn presentatie was spot on en gaf een boost aan de zaal. Na de pauze heeft Lidewij trends voor Activewear getiteld 'streetwear' gepresenteerd en ze heeft afgesloten met trends voor home & Lifestyle 'The house of Colour'.

F O L K L O R E

''Folklore can be considered the unselfconscious picture of oneself; a way in which people share an identity and congregate with a strong sense of belonging. In each village of each valley the ingredients are the same, yet the execution differs and ads another local layer of expression. Folklore keeps reinventing itself as society moves from one period to another and generations are requested to establish their multiple identities.
As a sartorial expression, folklore is local as well as global, personal as well as universal and combining the old and the new and thus perfect examples of our commons society. The hand of the maker defines the final vision of the piece of artistic.
The study of the global span of folkloric fashions teaches us a very important notion: not one folklore is unique and not one expression singular. In very distant regions humans have had similar ideas on how to dye fabrics, how to weave colour, how to embroider flowers, how to design stripes, how to develop crochet, how to invent a stich.
From deeply understanding these common cultures comes the respect in dealing with these universal heritages and the joy of experiencing how to profoundly people are actually related and interconnected. The recent possibility to do individual DNA research makes it clear that all people have been migrants, that we all come from Africa, and that from there the different migrations have shaped our destinies and our deep inner appreciation of colour, motif and textile making techniques.'' – Lidewij Edelkoort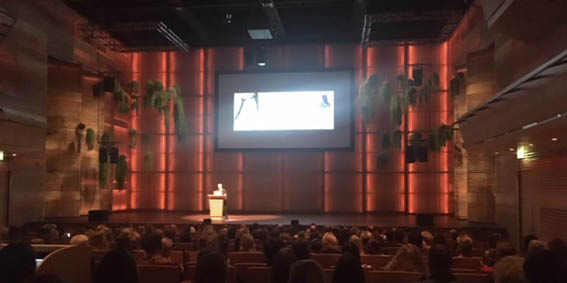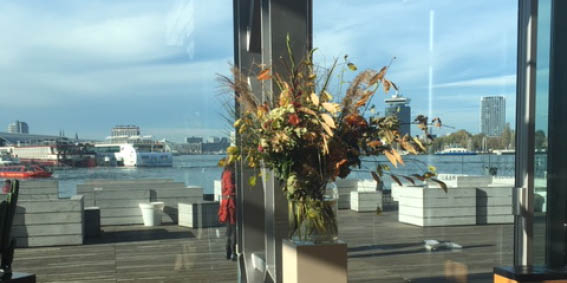 T H E O D O R U S J O H A N N E S

Na de eerste presentatie van Lidewij sloot Theodorus Johannes, ofwel Thijs Adriaans, aan met zijn presentatie van zijn onderzoek naar Community Dressing in Nederland. De zaal was positief verrast. Thijs stal de show met zijn inspirerende verschijning, zijn boeiende onderzoek en duidelijk verwoordde verhaal. De humor waarmee hij op het podium staat versterkt zijn verhaal en brengt een verkwikkende sfeer met zich mee. Vind hier alles over het werk van Theodorus Johannes. Na zijn presentatie op 6 november heeft hij ons aflevering 2 laten zien van zijn serie gemaakt over Community Dressing in Nederland. Hieronder vind je aflevering 1 & 2.
A C T I V E W E A R - S T R E E T W E A R

''The current belief in streetwise clothes and street styling has reached epic proportions, a movement that started in the 60's with the Paris student protests and has never stopped since. Concurrent with the ideas of collusion and delusion, the strength of streetwear seems to behave as a counterbalance to chaos and disorder, as if it is the only sure thing we have left in life. At least we can count on our sweatshirt, texting T's and loose shorts; and we can be protected by our windbreaker and pocket infused body warmer; at last we can carry our personal charms close to our hearts in bandanas and additional pockets for safety and security. A young guard of graduates and self-declared designers takes centre stage and influences all other expressions of fashion, whether in volume brands or luxury houses.''

H O M E & L I F E S T Y L E - T H E H O U S E O F C O L O U R

''After twenty years of great autonomous design, with the development of innovative materials, the testing of outsized volumes ant the inclusion of changing rituals, the new focus in the house of the future will be the use of colour. This taste for colour is just beginning and will grow in the next decade, influencing consumers to become happier. The innate fear in people for using colour is gradually giving in to the joy of manipulating it to transform materials and give life to otherwise forgotten spaces and products. A splash of yellow can wake up a room, a shadow of grey can design a space, a touch of pink can make people smile. With the renaissance of colouring comes new codes of conduct, a contemporary culture of more local choices and unusual colour ranges, with incredibly sophisticated harmonies where the green range includes blue and yellow, the terra cotta range includes pink and slate, and the neutral range includes skin and bone; slightly off combinations to make the same old look brand new and enticing.'' – Lidewij Edelkoort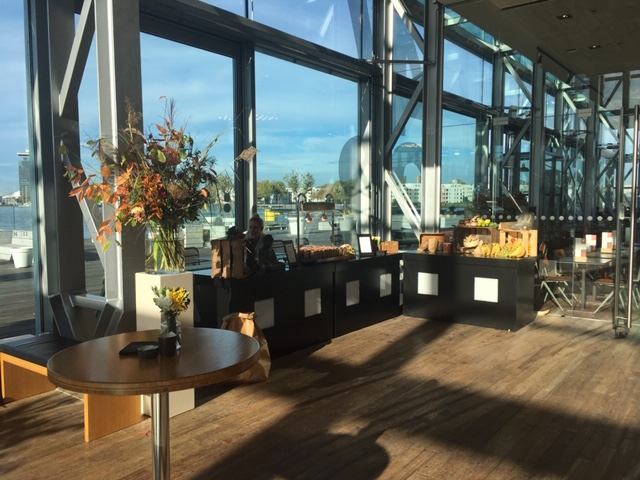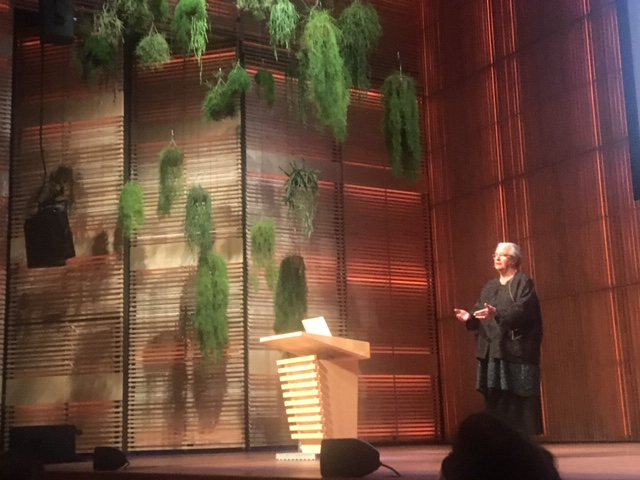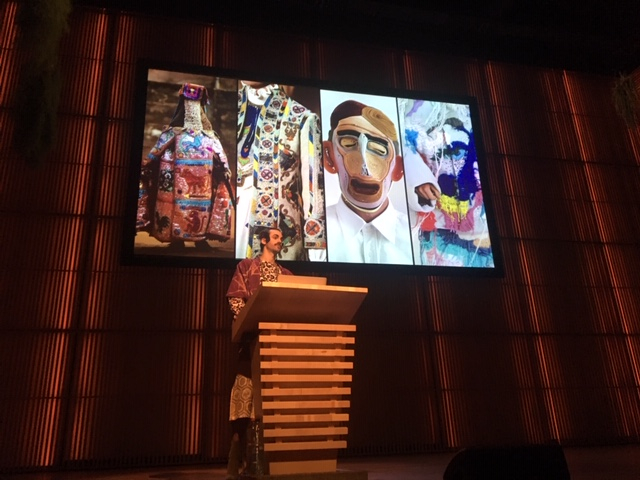 Trendseminar met Lidewij Edelkoort in Muziekgebouw aan 't IJ - 6 November 2018 - georganiseerd door Appletizer. Met dank aan Oogenlust en Vineyard.
Wanneer je graag boeken wil inzien kan je vrijblijvend een afspraak met ons maken. Ook kun je met iedere vraag bij ons terecht. We zijn te bereiken op 020-5305380 of je kan een mail sturen naar info@applizer.nl