GENDERING BY LI EDELKOORT | 2 dec 2021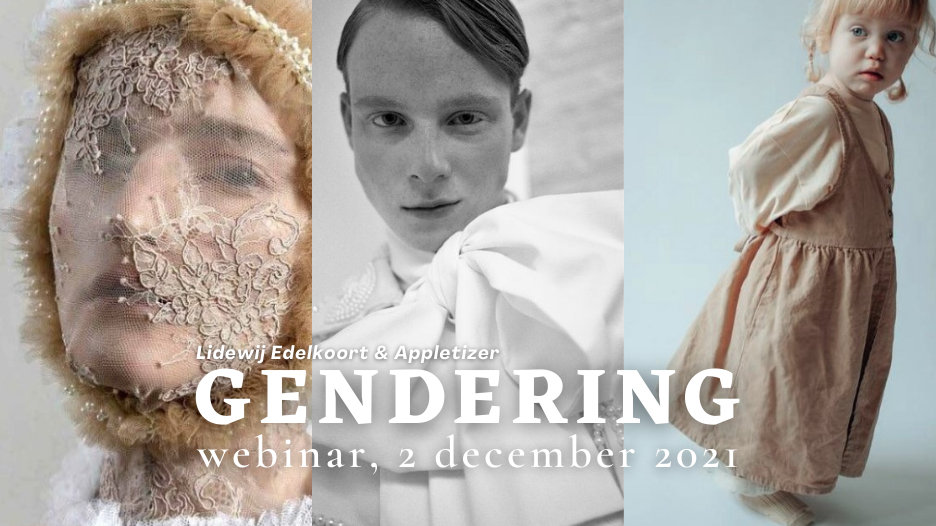 De gender beweging zorgt niet alleen voor een verschuiving in taal en symboliek, maar ook in fashion. Lidewij Edelkoort onderzocht welke invloed gendering heeft op alle aspecten van fashion, design en lifestyle. Tijdens het webinar op 2 december neemt Lidewij jou graag mee in de zoektocht naar de balans tussen fashion en cultuur, waarbij gendering centraal staat.

Deze inspirerende sessie mag jij niet missen!
Ben jij er ook bij op 2 december?
Schrijf je nu vast in om zeker te zijn van jouw ticket!
Ja, ik wil het trend webinar Gendering van Lidewij Edelkoort bijwonen!
Wil je voortaan op de hoogte blijven van onze evenementen en alle andere nieuwtjes? Schrijf je dan zeker in voor onze nieuwsbrief of volg ons op social media:
Nieuwsbrief
Instagram
LinkedIn
Facebook
Voor meer vragen mag je ons ook altijd bellen op 020-5305380 of stuur een mailtje naar info@appletizer.nl.