2 december 2019 | GREEN WAVE | Lidewij Edelkoort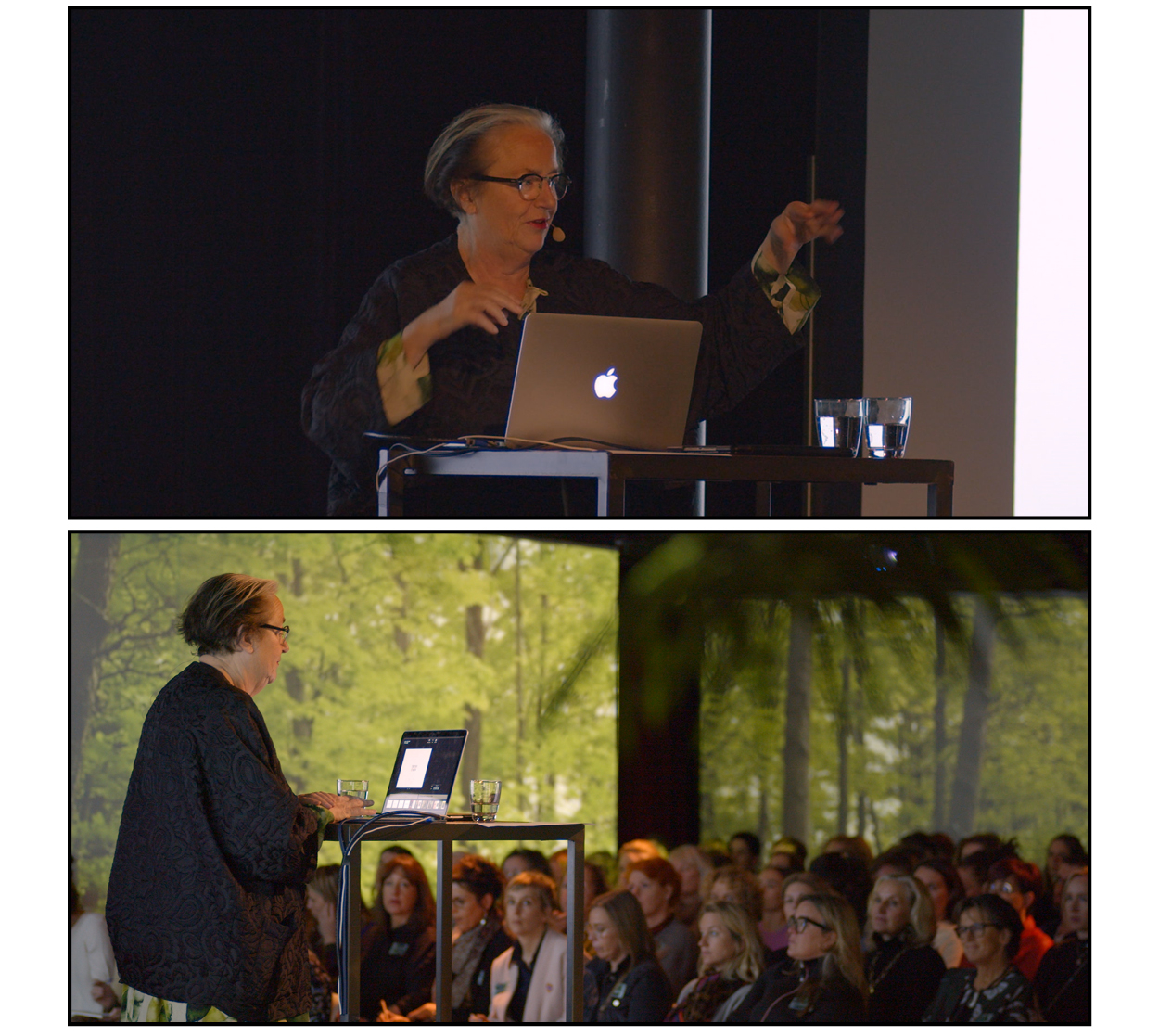 2 december 2019 | GREEN WAVE | Lidewij Edelkoort
Appletizer organiseerde het trend event Green Wave met Lidewij Edelkoort.
Wij kijken terug op een zeer geslaagde dag op de mooie locatie Naarderbos. We willen alle deelnemers hartelijk danken voor hun aanwezigheid, ook namens onze spreekster Lidewij Edelkoort.
Lidewij benadrukte het belang van groen en het thema, Green Wave, werd door Appletizer op alle manieren belicht, met als doel om een totale groene Multi sensorische ervaring en beleving te creëren.
'Het roer moet om en dat zal grote impact hebben op de mode-industrie. De behoefte aan groen is zo krachtig, dat het de mode- en designwereld zonder twijfel op zijn kop zal zetten. Groen ontspringt aan zoveel politieke en humanistische bronnen, dat het onmogelijk is om te negeren. Maar zijn belangrijkste eigenschap is het vermogen om vreugde te brengen. Zijn energie en charisma zijn aanstekelijk en zullen ons helpen om te zijn, wanhoop bestrijdend met optimisme en geluk. Plezier als een nieuwe vorm van activisme.'
Dit trend event is hét evenement dat alle aanwezigen heeft klaargestoomd voor de trends van Spring/Summer 2021. Het gehele programma omarmde het thema Green Wave, waar Lidewij Edelkoort haar visie gaf over de toekomstige lifestyle-, fashion-, activewear- & kleurtrends.
Haar programma omvatte 4 verschillende presentaties:
Green Wave, fashion, textile & macro trends
Green Wave audiovisual in music
The Green Book, casual wear, leisure & active
Lifestyle 'a matter of taste
Kortom, dit was een onmisbaar event voor iedere lifestyle-, fashion- en designprofessional.
Ben jij er niet bij geweest en wil je ons volgende event niet missen? Houd dan onze website en social media in de gaten!
Zien we jou de volgende keer?