26 november 2020 | BLANK PAGE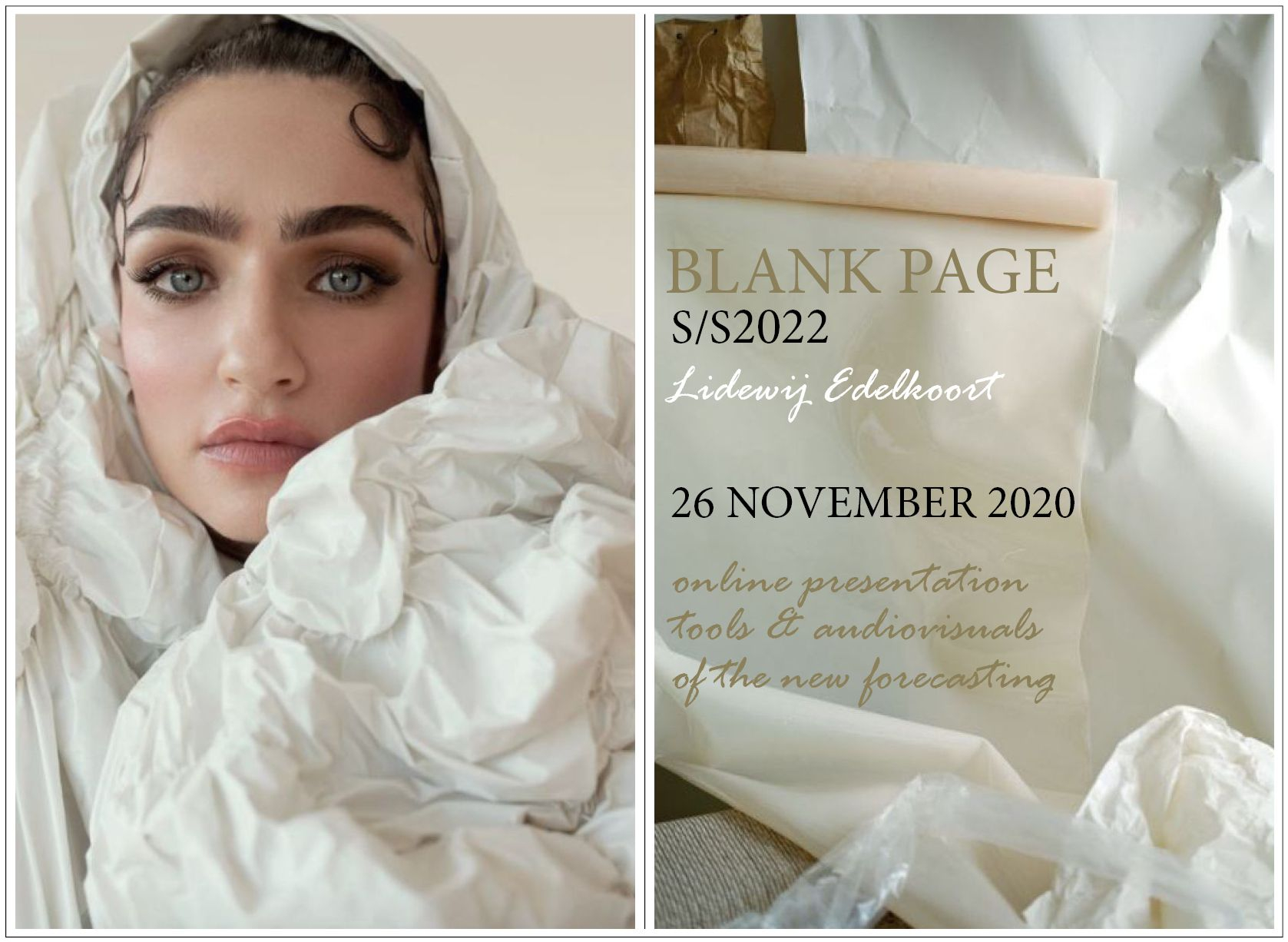 Geen internationale reizen, beperkt shoppen en weinig culturele sprankels. Waar haal jij in deze bijzondere tijd nog inspiratie vandaan?
Met het trend webinar Blank Page S/S2022 van Lidewij Edelkoort, georganiseerd door Appletizer op donderdag 26 november 2020, raak je in een halve dag volledig geïnformeerd en geïnspireerd!
Ja, ik wil het trend webinar bijwonen!
Trend forecaster Lidewij Edelkoort
Tijdens het trend webinar Blank Page S/S2022 vertelt de internationaal bekende en vermaarde trend forecaster Lidewij Edelkoort hoe je jouw ideeën over lifestyle en fashion kunt resetten zodat je weer met een blanco pagina begint. Aan het einde van het webinar kun je live vragen stellen aan Lidewij.

Verder gaan we in op de volgende onderwerpen:
- Blank Page macrotrends, Fashion & Textile ontwikkelingen
- Paper Colour, Fashion & Textiles
- The Future of Luxury 2020-2025
- Q&A met Lidewij Edelkoort (LIVE)

Wanneer en waar?
Datum: 26 november 2020
Tijd: 10.00u – 1300u
Locatie: online, vanaf je werkplek of thuis

Reserveer jouw plek vandaag nog!
Zin in een halve dag vol informatie en inspiratie rondom de lente- en zomertrends voor 2022? En heb je prangende vragen voor Lidewij Edelkoort? Dan mag je dit event niet missen!

Jouw deelname aan het Appletizer Trend Webinar kost 295 euro. Je ontvangt dan tevens een prachtig booklet van Trend Union. Werk je op afstand en wil je het webinar toch samen met je collega's beleven? Dat kan! Overige deelnemers van jouw bedrijf kunnen zich voor slechts 150 euro aanmelden. Ook studenten en docenten nemen met korting deel aan het webinar.

Meld je nu aan>

Meer weten?
Meer informatie over het volledige programma en Lidewij Edelkoort vind je op onze website. Voor meer vragen mag je ons ook bellen op 020 5305381 of stuur een mailtje naar info@appletizer.nl.

Kijk jij mee op 26 november? Tot dan!
Team Appletizer.