Sprekers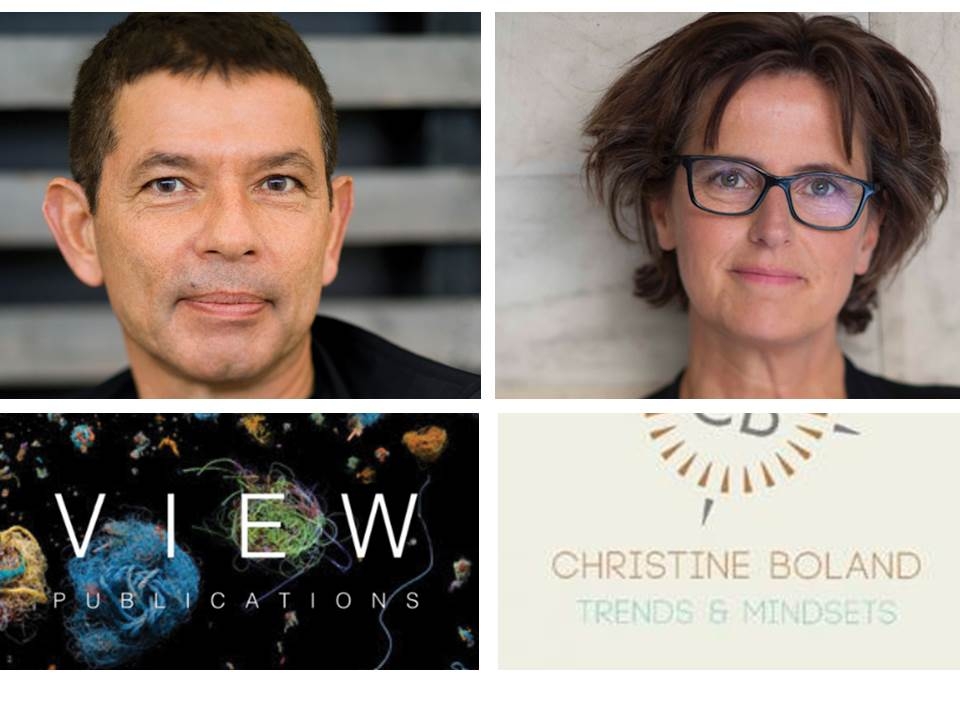 Christine Boland is in de eerste plaats trendwatcher/ trendanalist met een achtergrond in de psychologie en mode. Zelf geeft ze de voorkeur aan trendanalist boven trendwatcher; analist beschrijft de actieve rol beter. Christine geeft als spreker lezingen en presentaties in binnen- en buitenland en wordt door velen gezien als een inspirerende spreker, of meer nog: een inspirator. Ze zet haar toehoorders aan het denken door haar verrassende invalshoeken. Daarnaast geeft ze vanuit een consultancy-rol advies aan bedrijven en maatschappelijke organisaties.
De trendpresentaties van Christine Boland zijn helder, verrassend en overtuigend. Directie, management, styling, inkoop of Sales, op ieder niveau weet zij het blikveld op te rekken en de verbeeldingskracht aan te spreken.

www.christineboland.nl
David Shah is geen onbekende in de branche. Zijn presentaties zijn een ervaring op zich. Hij is eigenaar van Metropolitan Publishing B.V., verantwoordelijk voor de vaktijdschriften Textile View Magazine, View2, Viewpoint, Viewpoint Colour en View Colour Planner. Hij is specialist in het ontwikkelen van fashion en lifestyle concepten en strategieën voor de toekomst. Hij focust zich in zijn werk op de correlatie tussen design, brands en consumenten.