Lidewij Edelkoort - Enlightenment - Sfeerimpressie

5 juni heeft Appletizer een prachtig evenement mogen organiseren in Theater de Meervaart met Lidewij Edelkoort. Li heeft alle energieke aanwezigen geinspireerd met de trends voor het herfst/winter seizoen 2019/2020.
Het thema 'Enlightenment' dat Lidewij voor dit seizoen aansnijd is uitgebreid aan bod gekomen. Daarnaast is de presentatie 'Indian Summer', die inhoudelijk over kleur gaat, onderstreept in zijn belang. De focus mag het betreffende winterseizoen 2019/2020 op kleur liggen. Ook is er gesproken over 'Softwear', een presentatie die is gemaakt in samenwerking met niemand minder dan GOOGLE. Uiteraard heeft activewear, wat nog steeds een blijvend los segment is in fashion, ook individueel de aandacht gekregen met een presentatie genaamd 'Activism-wear'.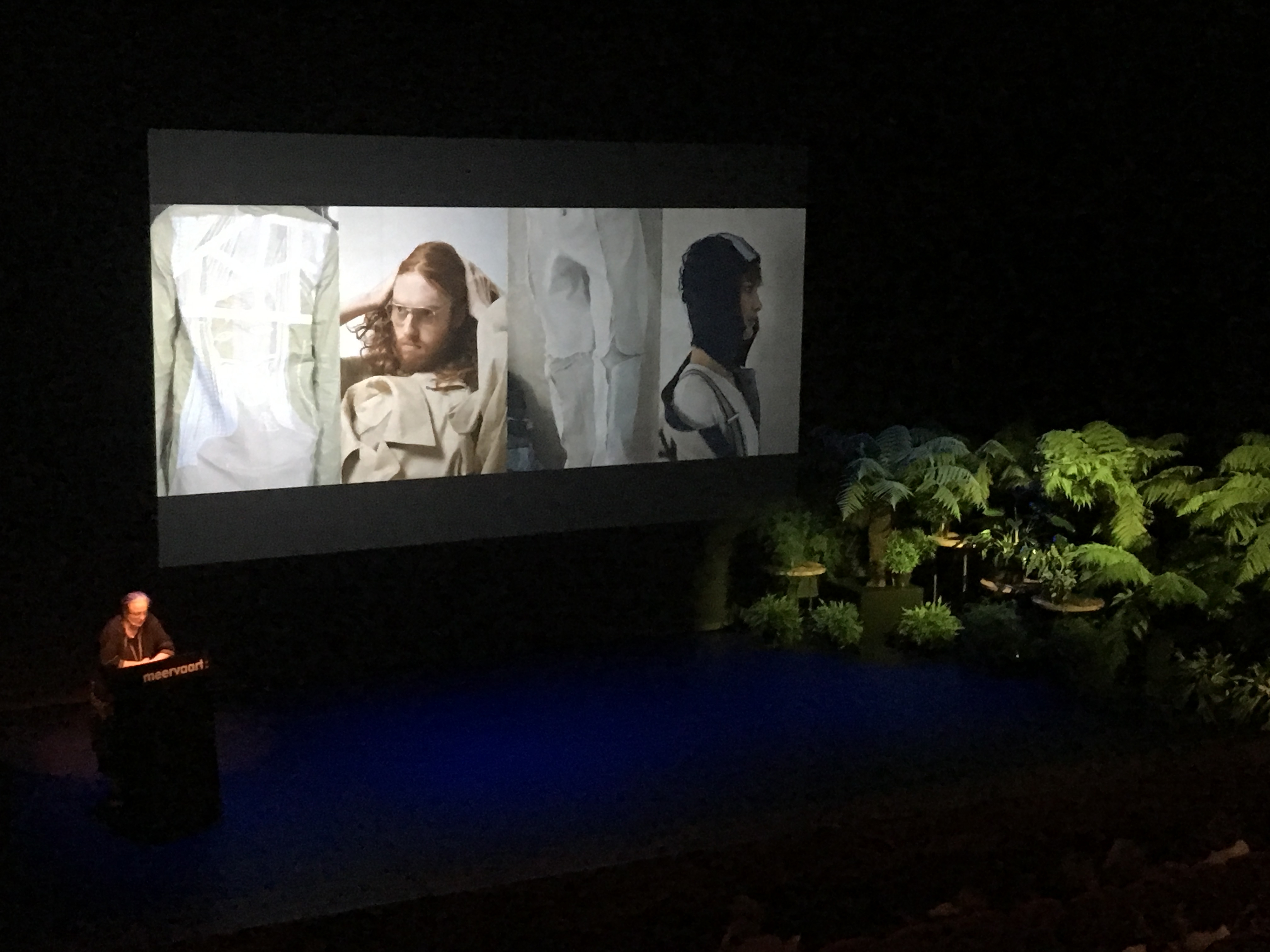 Lidewij Edelkoort over de huidige zeitgeist -
E N L I G H T E N M E N T
''Never before have people felt so pummelled and abandoned. The need for togetherness is growing and the void is filled with animals, friends, food and films. Switching off becomes a survival system, producing altered states of consciousness, empowering people to exist. Fashion is at the forefront of this thoughtful evolution, creating a balance between simplicity and generous opulence, inspired by the cloth and clothes from diverse spiritual journeys to stop the stream of no-news news and overdone drops, to bring content and context to garments that are designed to help us simply be. Fashion demands another approach to heal our planet and cure our shopping sprees. Conscious consumption will become the norm for the next generation, born and bred in a world in crisis.'' – Lidewij Edelkoort
Colours - I N D I A N S U M M E R
''Today, as far as November the sun keeps shining, prolonging summer in our minds and choices. What was once baptized as Indian Summer becomes a reality and is here to stay, inviting people to dress and eat differently, to colour life in other ways, celebrating warmth and tenderness as the one positive side effect of climate change. Ice creams are enjoyed later, country weekends are prolonged, and light fibres such as cotton and silks are chosen longer. People start layering lighter weight materials, are wild about cardigans and covers, and wear winter sandals. They start choosing colour over darks; gradually changing the mantra of chromo phobia.'' – Lidewij Edelkoort

Activewear - A C T I V I S M W E A R
''Chaos is such that silence is no longer permitted. A stance has to be taken, a protest formulated, a hashtag initiated. In a period riddled with scandals and fake news clothes start reflecting our most urgent issues and sexual abuse are rampant through material choices, colour coding, shape formulation and text messages. The clothes themselves are rather basic and straightforward, expressing these trends in a subtle way through details, sizing and layering. Making space for communication.'' – Lidewij Edelkoort
Software - S O F T W E A R
''Software is material that informs a computer. Softwear is material that forms a lifestyle. With the softening of lines between work and leisure comes a need for new clothing and interiors, not to mention other consumer products and services. Textiles will need to conform to this major lifestyle change by developing fabrics that are highly comfortable yet eminently tactile, in both natural and high tech materials combinations. Jersey and knits will be of capital importance, for in fabric terms they describe the well-being we seek. Fine-gauge synthetics and thick woollens, Shetland blankets and smooth lacquer coatings, subtle tweeds and cool metal accents all form part of this picture. Softwear is more than just a trend. This forecast heralds the confirmation of a major new industry, not only in clothing but also in interiors, design, gardening, hardware, retail, consumer products, communications… The possibilities are far-reaching; indeed, softwear is as important and widespread as activewear and the demand for it is already there now.'' - Lidewij Edelkoort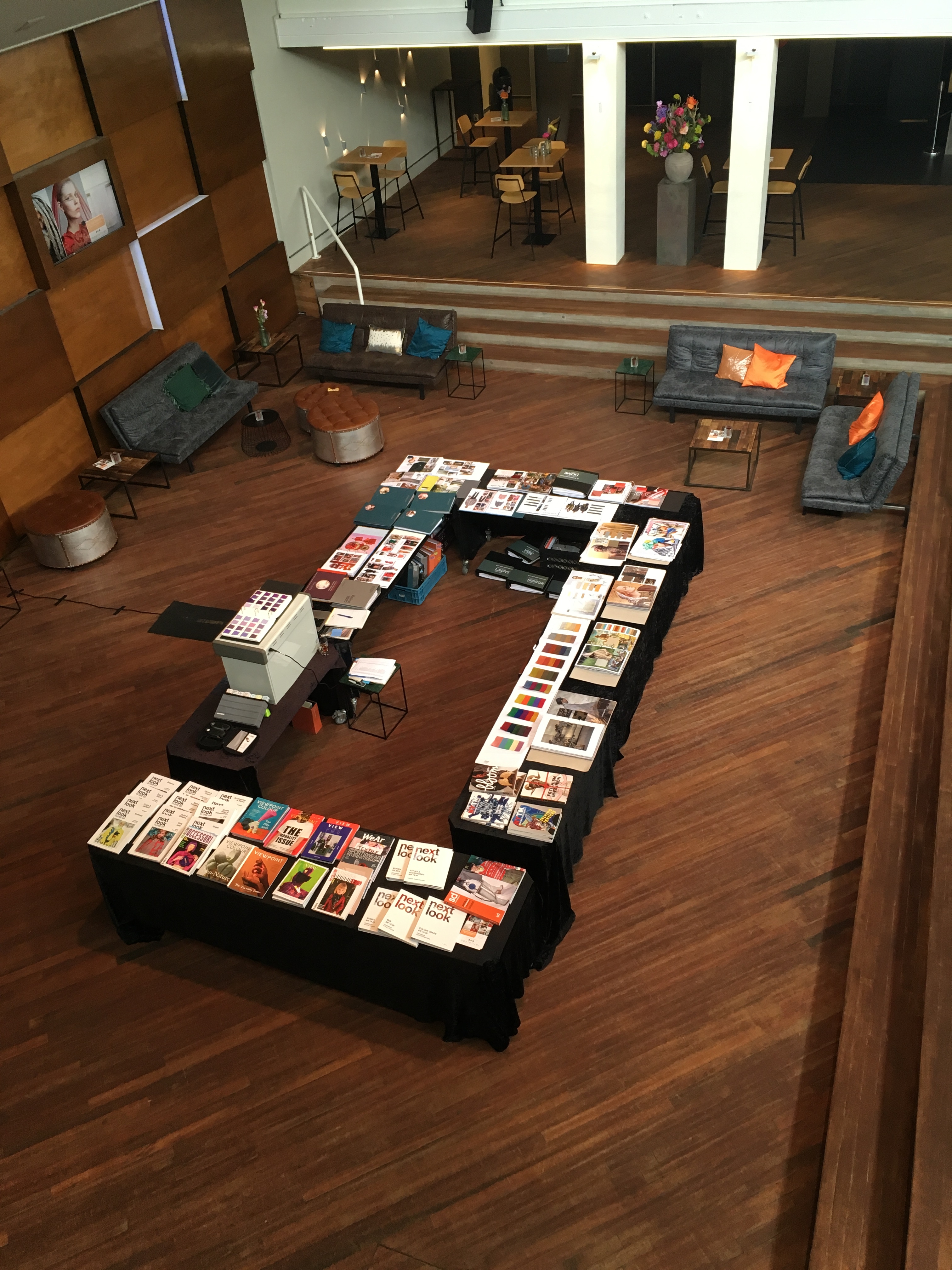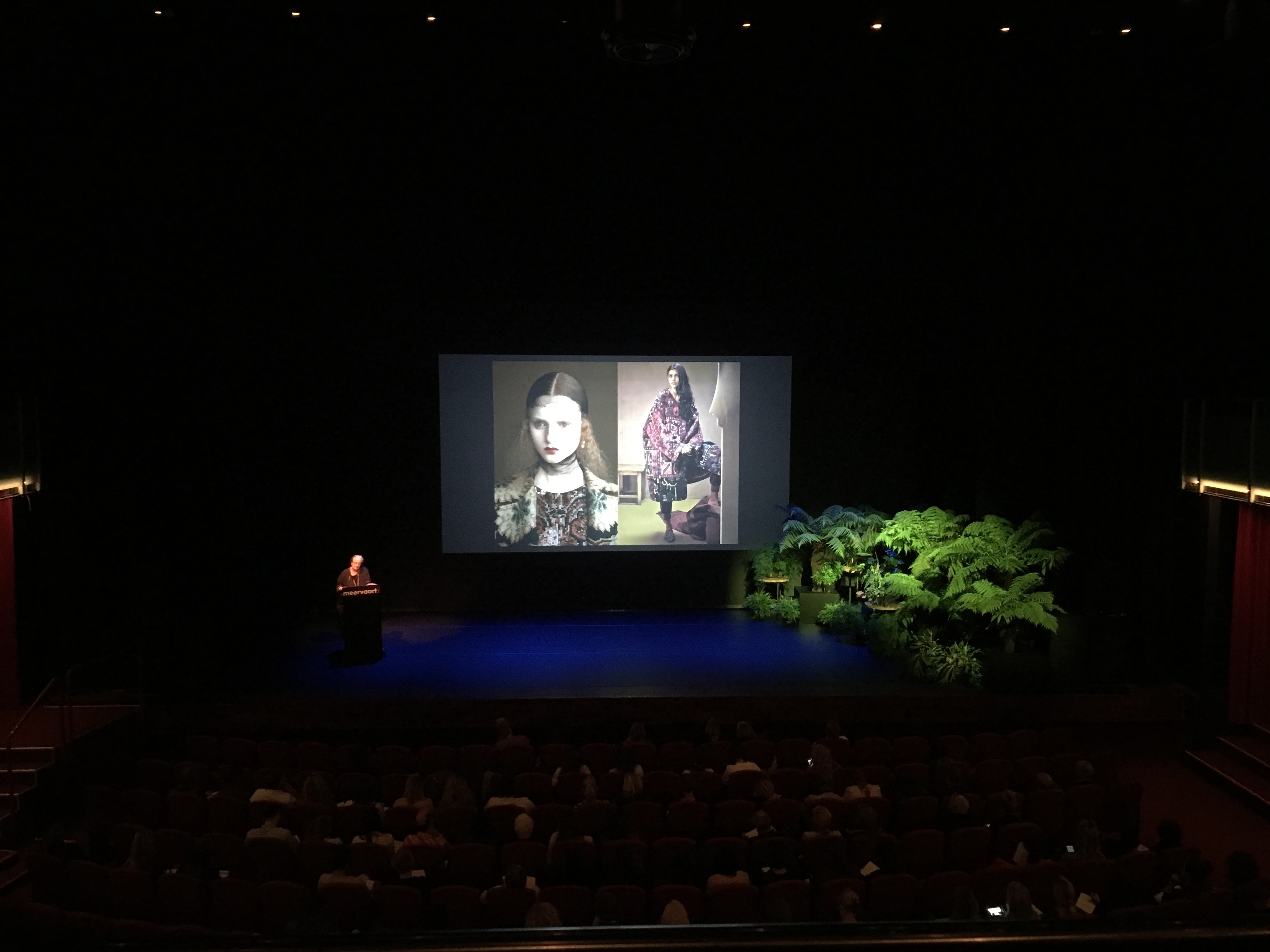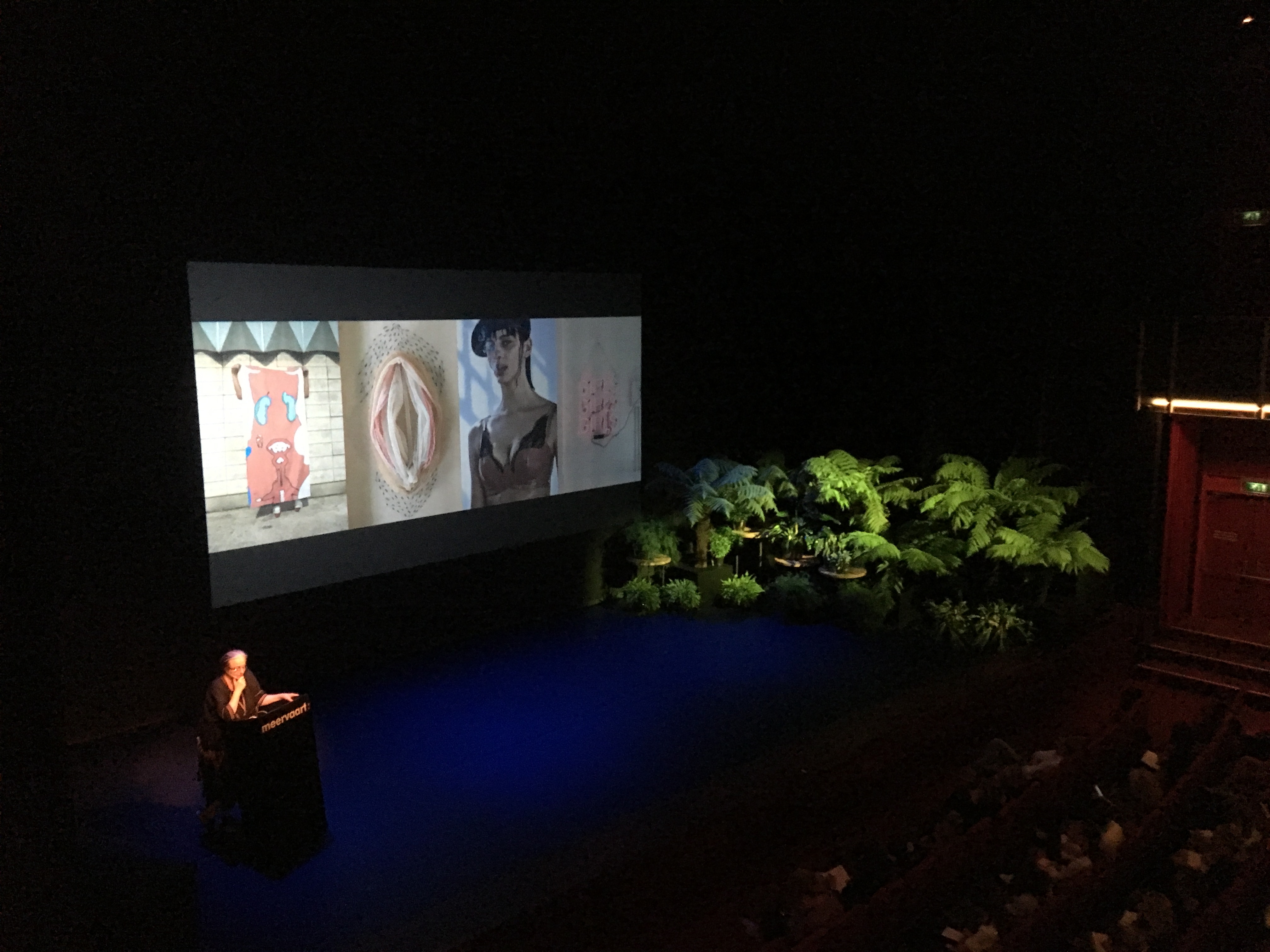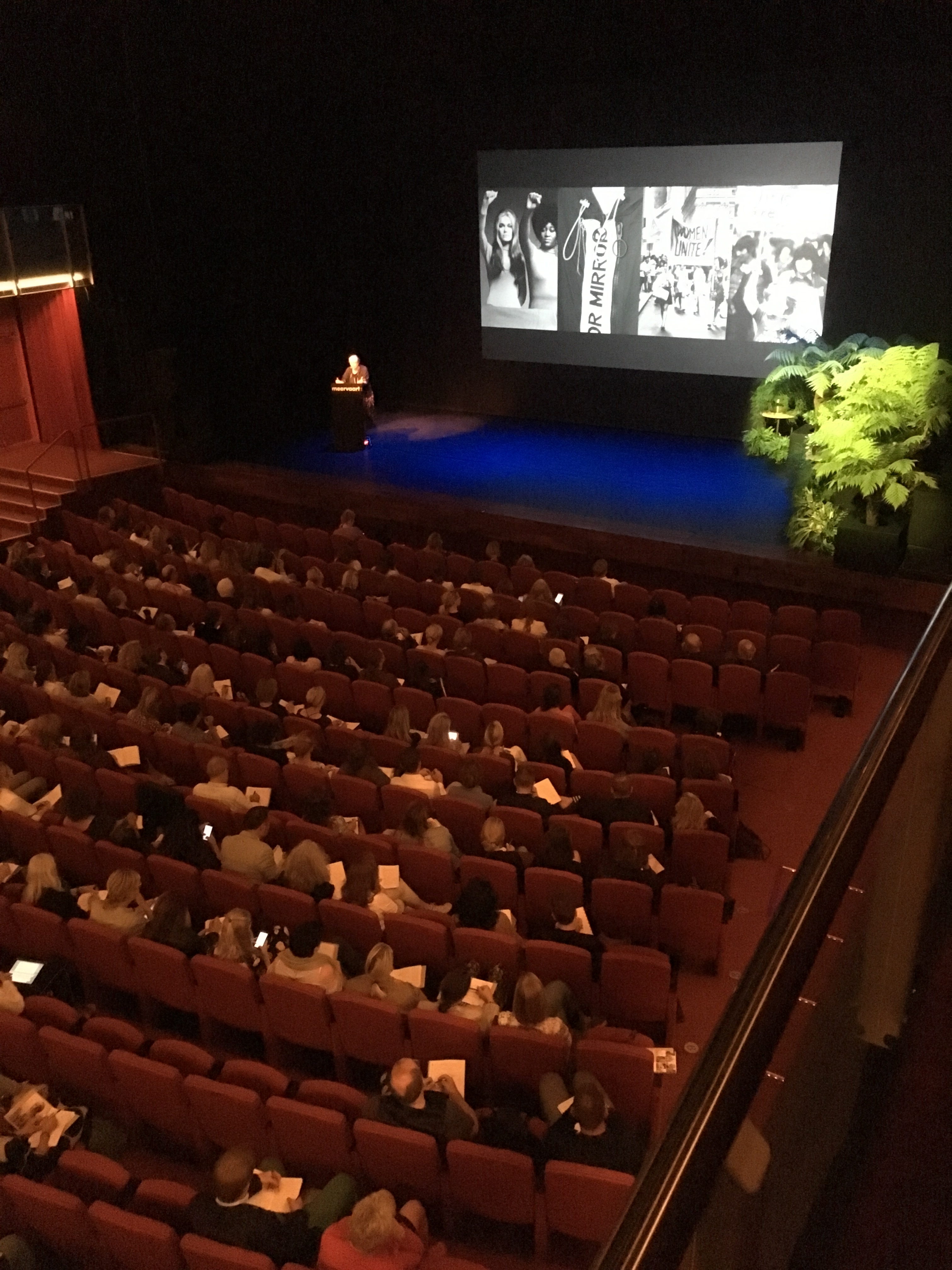 Trendseminar met Lidewij Edelkoort in Theater de Meervaart - 5 juni 2018 - georganiseerd door Appletizer. Met dank aan Oogenlust.
Eind dit jaar organiseren we weer een evenement met Lidewij Edelkoort. Dit zal rond de eerste week van November plaats vinden. Zodra de exacte datum bekend is communiceren we dat direct. Lidewij zal dan de trends voor het zomerseizoen 2020 met ons delen.
Wanneer je graag boeken wil inzien kan je vrijblijvend een afspraak met ons maken. Ook kun je met iedere vraag bij ons terecht. We zijn te bereiken op 020-5305380 of je kan een mail sturen naar info@applizer.nl