The Next Studio Event, woon dit event bij op 16 juni en 17 augustus!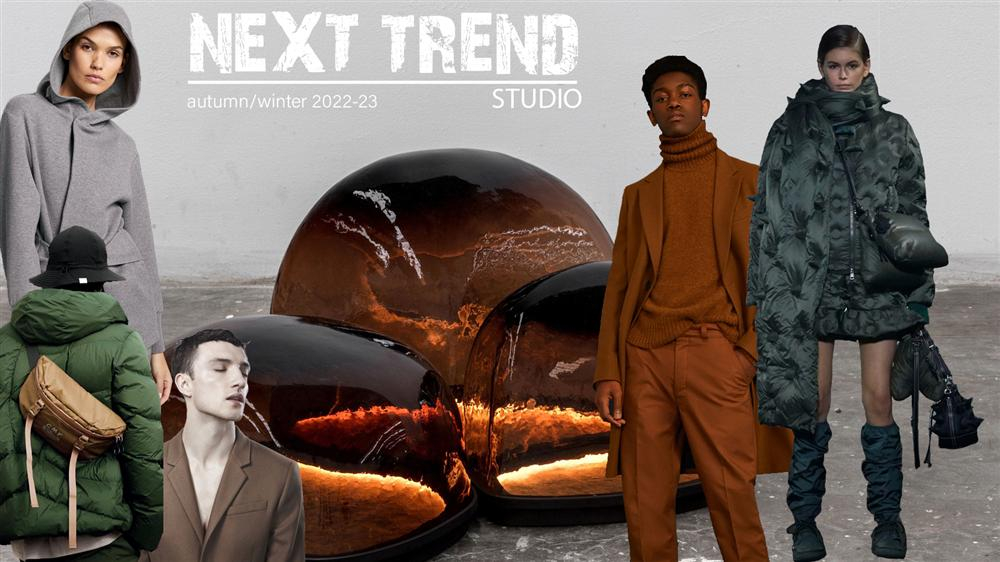 Onze Zweedse partner Colourhouse introduceert de derde editie van The Next Trend Studio. Een live broadcast met indrukwekkende sprekers en trendforecasters!
RESEARCH, ANALYZE, UNDERSTAND, CREATE – Dit zijn belangrijke aspecten wanneer we kijken naar de veranderingen in lifestyle trends. Denk aan het buitenleven, je huis, duurzaamheid, het 'nieuwe normaal', interieur, kunstzinnigheid, kleur, recycling, gezondheid, vakmanschap; dit zijn slechts enkele aspecten die aangesneden worden tijdens het event van The Next Trend Studio.
The Next Trend Studio geeft jou (en je team) in een halve dag allerlei rapportages, inzichten en nieuwe richting op het gebied van mode, accessoires, beauty, interieur en industriele designs. We kijken naar herfst/winter 22-23 en hoe trends en voorkeuren in kleur en stijl continu ontwikkelen.
Je bent van harte welkom bij de derde broadcast van The Next Trend Studio.
20 mei + 16 juni + 17 augustus
Wanneer je een ticket koopt, heb je op alle dagen toegang tot het event. Zo kun je het programma helemaal volgen op je eigen gemak en aangepast op jouw planning. Bij de vorige edities werd dit erg gewaardeerd door de deelnemers. Je hoeft dus niets te missen!
Jouw ticket voor dit event kost 1.950 SEK (= €191,41) en daarmee heb je toegang tot alledrie de dagen. Het programma is op alle dagen hetzelfde, je hoeft dus niets te missen!
Wat kun je verwachten?
Next Trend heeft weer een hele verrassende en interessante mix aan sprekers en trend forecasters voor je in petto. Zij zullen hun standpunten en kijk op de toekomst met je delen. Voor jou als deelnemer dus de uitgelezen kans om al deze perspectieven en informatie in je op te nemen en toe te passen op je eigen werk. Hoog tijd om de sprekers aan je voor te stellen!
Christine Foden, D.CHIPHER FM, London. A colourist building unique stories for fashion and lifestyle brands, with the characteristic witty style and tints of British humour. Read more about D.cipherfm brand and range here

Jenna Guarascio, Michael Fisher, Lilly Berelovich, FASHION SNOOPS, New York. The online forecasting platform with a creative mindset that feeds markets from macro to micro level on Fashion Accessories Beauty Home brands in their signature way of exploring consumer insights and what it means to brands and product development. Read more about fashionsnoops.com here

Alberto Costabello, A+A DESIGN STUDIO, Milan. Naming season 23.1, the presentation is uniquely produced for Next Trend studio. The professional & international team of the design studio create and offer Scandinavia the well known A+A trend forecast publications incl bespoke colours, materials in carefully curated stories. Alberto is back @ Next Trend which we are so happy for. Read more about A+A here

Els van Niekerk + Liesbeth Oltmans, OVN, Delft The Netherlands. OvN Design studio is situated by the canals in Delft. With a sensible mind, the creative directors of OvN analyse society, consumer shifts and publish two annual studies in book and digital formats, from Vision to Colour flow including CMF analysis. We welcome back OvN as speakers @ Next Trend. Read more about OVN here.
Dit online event op 20 mei mag je dus zeker niet missen! Bovendien heb je met jouw ticket toegang tot alledrie de dagen! Meld je nu aan bij Colourhouse via onderstaande link.