Pantone® Connect
Please note that ordering pantone products is currently not possible via our website, please use this link to our partner mode information to order your Pantone products.

https://www.modeinfo.com/
Design with Pantone Colors
Choose from over 15.000 Pantone colors and communicate your vision to everyone in your workflow.
Powered by Pantone Connect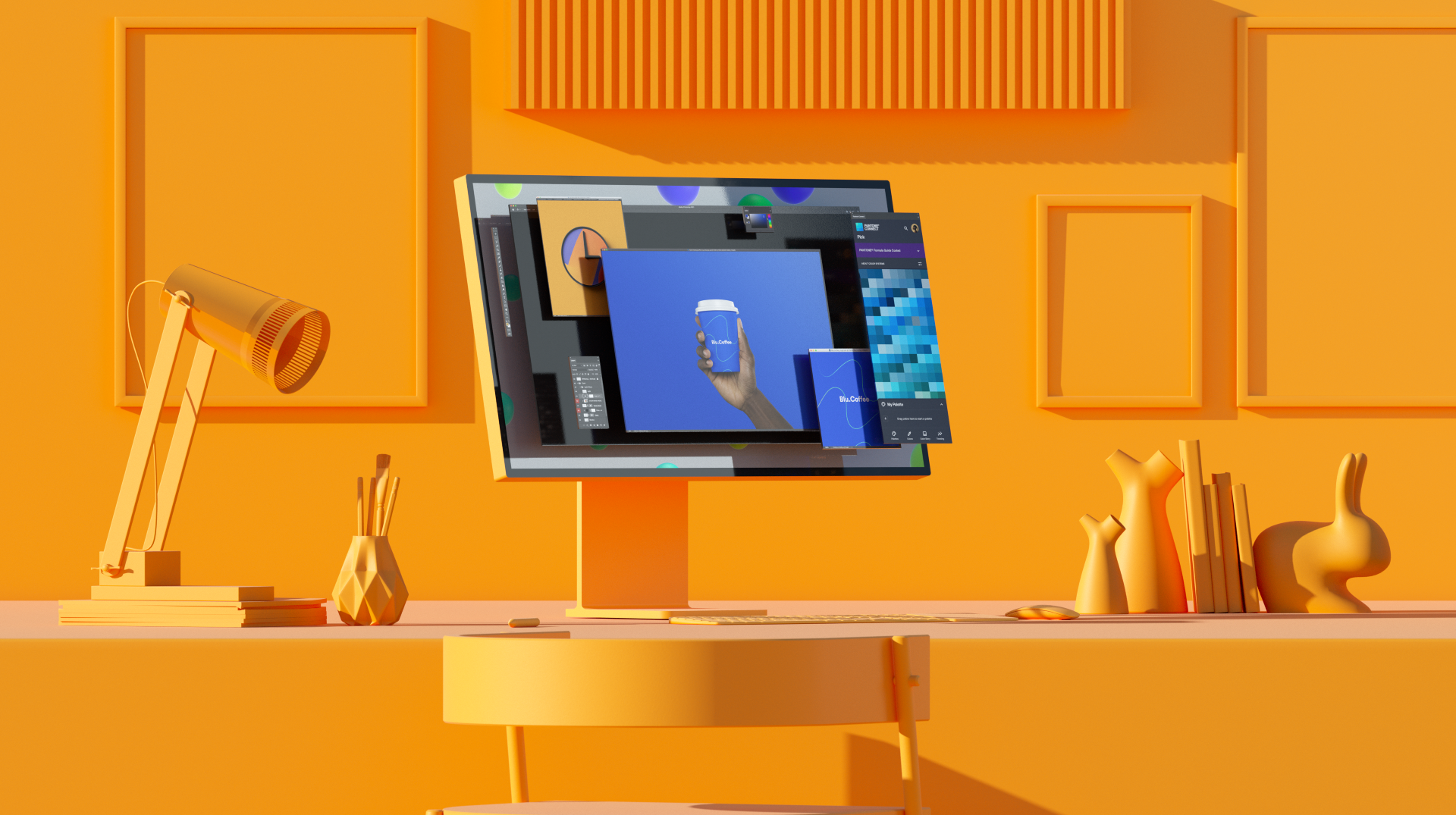 What's New?!
- Color Finder is now Pantone Connect
- Sign up is required for Free access
- Premium upgrade options with 30-day free trial
- More user friendly
- Fresh new look
- Moodboard creation with multi-color extraction with ColorStory
---
Color design with confidence
Design using all 15.000 Pantone colors in every library, ensuring consistency and accuracy in branding, fashion and product design. Available in the Adobe Extension Marketplace for use in Adobe Creative Suite, App Store (iOS) and Google Play (Android) for your smartphone, and as a web application for your web browser.
SEARCH
PICK
CONVERT

Search thousands of Pantone
colors in more than a dozen
separate libraries to find the
colors you want.

Select the colors you find for use
in al your design projects.
Find the nearest
RGB/CMYK/Hex/L*a*b* color
equivalents to Pantone colors
or convert Pantone colors in
one library to their nearest
equivalents in another.
Capture your color inspiration
What you see in the world or in pictures is unique and beautiful. Seize it, save it, and express it with our real world color capture technology or our image color extract tools, then access your inspiration everywhere, from Adobe Extension to our mobile app. Make informed decisions, tapping into color psychology and color theory with simple tools like Harmonies and Color Shades that make your compatible palette choiches smarter than ever.
EXTRACT
MEASURE
COLOR STORY

Isolate any color you see in a
digital file to identidy the nearest
Pantone color match and build
your owne palettes.

Pair the Pantone Color Match
Card with the Pantone Connect
Mobile Appe to capture color
inspiration wherever you find it!
Create custom collages of one,
three, or five images and sample
isolated colors to express your
own unique color story.


Store palettes securely and put them to the test
Create palettes, then store them securely so they're re accessible anytime and everywhere. Not only does Connect keep your colors safe, it lets you see how your palettes will be perceived by people with common color blindness and how palettes will look against light and dark backgrounds for contrast.
EXPORT TO ASE FILE
ACCESSIBILITY SUPPORT
LIGHT & DARK SIMULATIONS

Easily save your colors as
Adobe Swatch Exchange files,
easily shared between popular
Adobe programs.

Check your palettes to see
how people with common color
blindness challenges may
perceive your color choices.
Compare your color selections
against light and dark
backgrounds to make sure they
are as functional as possible.


Share and collaborate
Pantone Connect's powerful platform lets you share your color designs with people at every workflow stage. From team members to clients, printers to brand managers, Connect ensures that everyone is always working from the same color sample, no matter where in the world they happen to be.
SHARE
COLLABORATE

Share palette information
with people up and down
your workflow to ensure that
everyone is working from the
same color page.

Work together with teams,
clients, printers, and brands
to reach a shared vision and
definitive color consensus.



Sign up for free
Access over 15.000 market relevant Pantone Colors for free or upgrade to Premium which includes all of Basic, PLUS a dozen added tools to create smarter, more impactful palettes.