Pantone® Plus (PMS)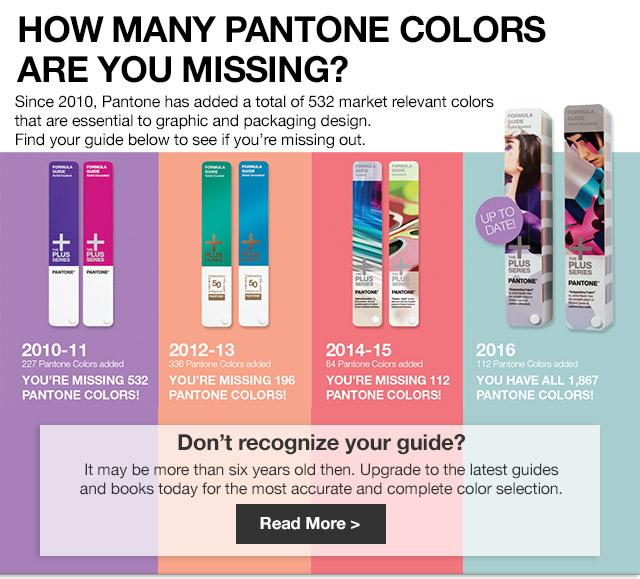 In 2010, Pantone® introduced the PLUS series, combining exciting new enhancements with the colors and features of the Pantone Matching System®.Plus means new colors:


- 224 new colors added in 2010
- 336 new colors added in 2012
- 84 new colors added in the 2014 edition.
- NEW! In March 2016 the current 2016 edition is released with 112 New Colors.

Please contact us if you have any questions via info@appletizer.nl or 020-5305380.