18th of February 2020 | Jenna Guarascio (Fashionsnoops), Christine Boland & Edwin van de Hoek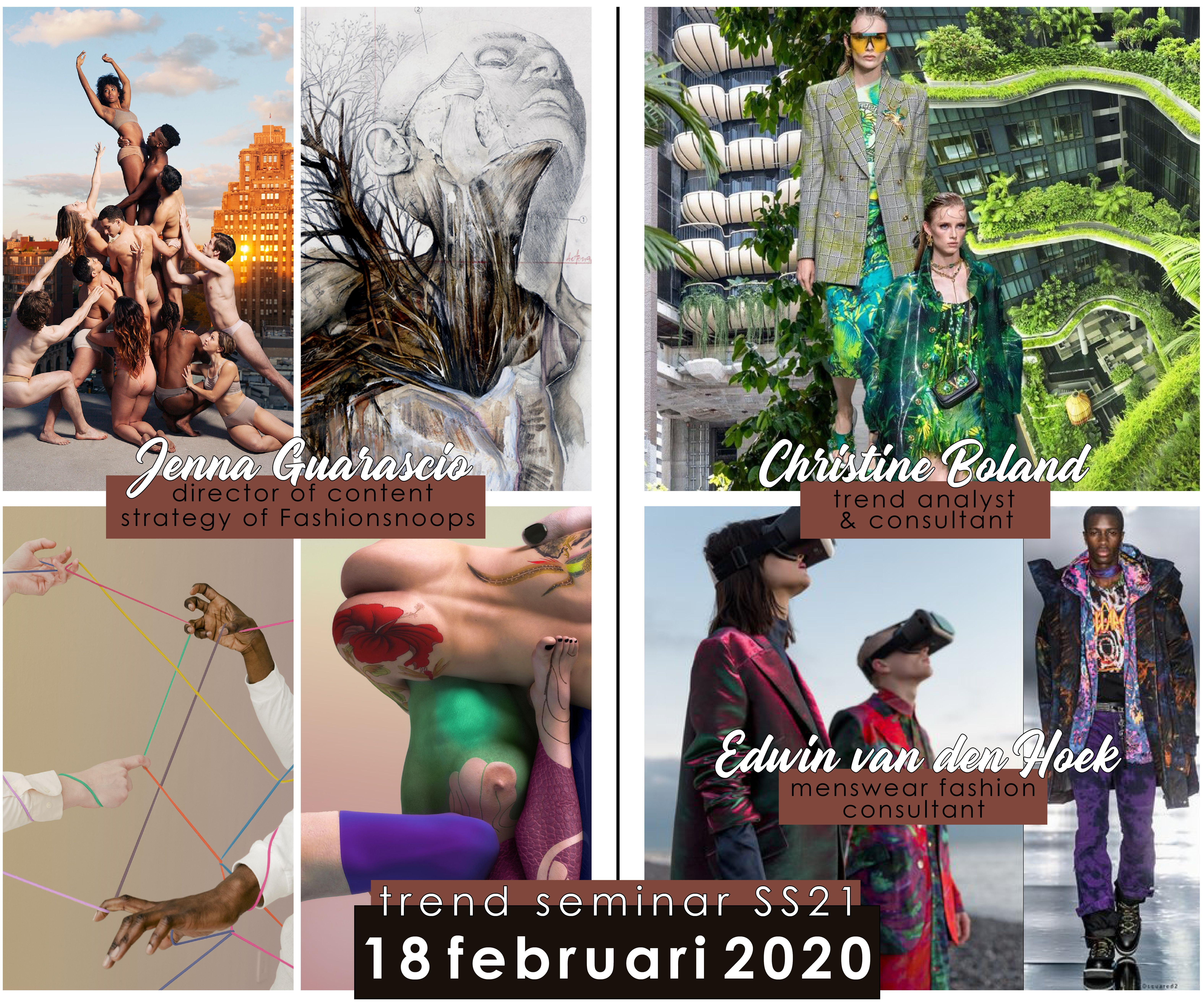 What will be the lifestyle, fashion and design trends for the Spring/Summer 2021 season? And how can the online trend platform Fashion Snoops help you to get grip on those developments?
On Tuesday the 18th of February you will receive an extensive answer to these questions during the Appletizer Trend Seminar Spring/Summer 2021 at Pakhuis de Zwijger in Amsterdam.
Three leading speakers will be speaking during the trend event, Jenna Gaurascio, Christine Boland and Edwin van den Hoek. The event consists of a free entree for the morning program and a paid afternoon program.
Morning program (free of charge)
Jenna Guarascio is director of content strategy at Fashionsnoops. Jenna opens the trend event, in English, with her S / S2021 trend lecture. She also goes deeper into Fashionsnoops, a global, digital trend forecast platform.
At the end of the morning you know how the FS platform gives you grip on trends and successfully directs ideas.
Afternoon program (paid)
Christine Boland knows better than anyone what strings you have to touch in order to end up in the mind and heart of the consumer. During her inspiring presentation "Human Nature", Christine shows how fashion,
design and lifestyle are influenced by the spirit of the times and the ecosystem in which we live.
Edwin van den Hoek is a much sought-after trend watcher with a warm heart for menswear. With his presentation, Edwin examines the lifestyle, fashion, accessories & sportswear trends of S/S2021.
In addition to trend forecasting and innovation, his studio focuses on product design and brand development.
Do you want to be prepared in one day for next year's spring and summer trends? And are you curious how an online service platform like Fashionsnoops can contribute to your success? Then you cannot miss this inspiring day.
Your participation in the morning program is free of charge. Participation in the afternoon program costs 295 euros. Students and teachers participate in the program with a discount.
Register yourself quickly and easily via our online registration form. Don't wait too long to claim your access card. Only a limited number of tickets is available for this seminar.