8th of October 2019 | Consumer trends Event | Christine Boland & David Shah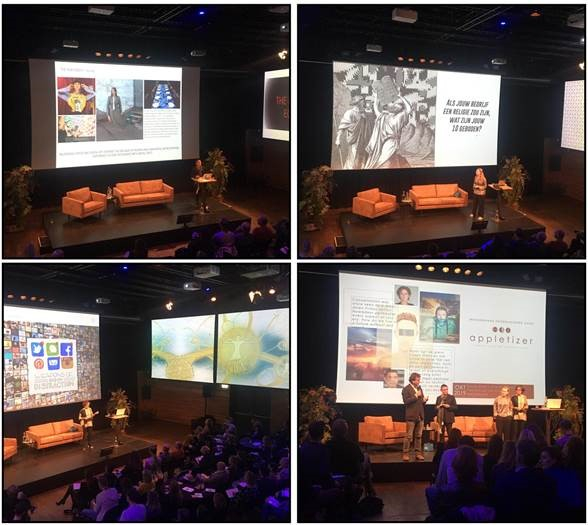 On the 8th of October Appletizer organized the Global Consumer trend event with the always inspiring speakers Christine Boland and David Shah and there was a new young guestspeaker in between the two speakers.
Her name was not communicated with our guests.
More than 150 guests from very diverse sectors were the inspired audience.
David Shah's presentation was titled. 'Indeed, change is coming! He opened his argument with the fact that we live in an inverted, chaotic world. Nothing is what it was and nothing is as it seems. We live in a society without a framework. David presented a new series of perspectives on design influences from slowbilisation to hoppunk, from biophilia to the new datascapes.

Our guest speaker was the young talent Danielle van Geer with her presentation "Brands are the new churches". She explained her vision of this interesting comparison as follows: Some brands have become so large and powerful that they can be seen as religion. Both the brands and the churches look for inspiration to connect with their target group. The church typified as a brand, and brands valued as churches.

Christine Boland's presentation was entitled "Being Human, mastering the shifting consumer needs" In this data-driven world, HUMAN BEING will be central. Being human becomes a verb. In this verb we learn how we can reach the consumer of tomorrow not only in the head, but also in the heart.