8th of October | Consumer trends Event | Christine Boland & David Shah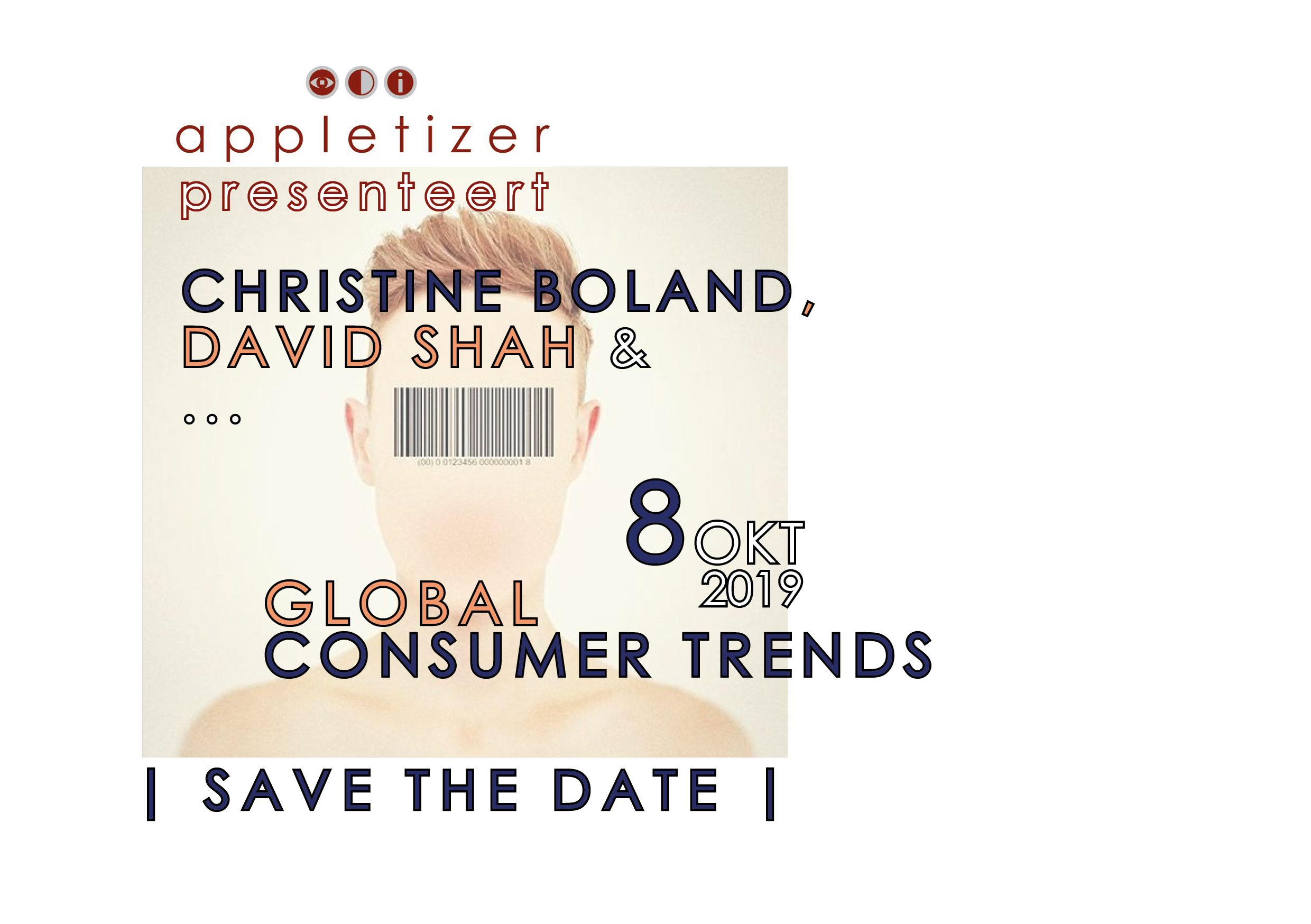 Get your red marker. Mark it in your agenda! Tuesday the 8th of October is a day that you should not miss!
The Appletizer Consumer Trends Event is the event that prepares you for the trends of 2020 and 2021. Discover how the lifestyle industry is developing and learn to hit the right note with the consumer of the future. These leading speakers prepare you for what is yet to come:
David Shah delves into ten strategies and developments with you to win back the saturated consumer. From slowbalisation and hopepunk and take a look behind the scenes of the most disruptive brands.
Christine Boland uses unique examples to update you on the most important consumer trends at the interface of strategy, concept, Retail and marketing.
And we have a nice surprise in store, but we will keep that a secret for now ... :)
In short, an indispensable event for every lifestyle, fashion and design professional. Further implementation of the program will follow soon.
Will we see you on the 8th of October 2019?