22th of January - Trend seminar Christine Boland, Tony Bannister & Christine Foden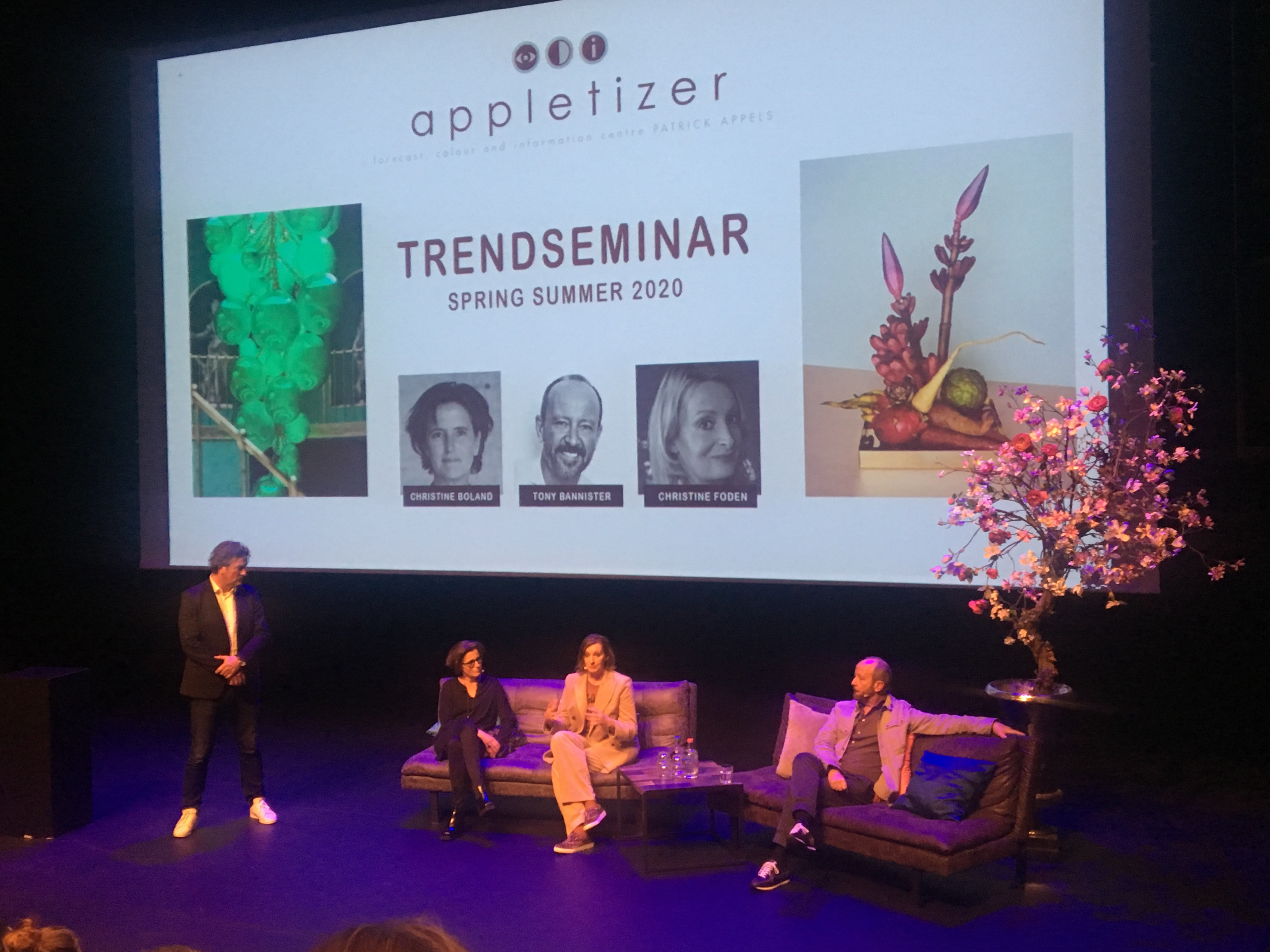 IMPRESSION
22th of January - Spring/Summer 2020
Christine Foden, Christine Boland & Tony Bannister

On January 22nd, Appletizer organized a trend seminar focused on the Spring/Summer 2020 season. With 3 influental speakers, it became a full-day inspiring experience. Christine Foden (D'Cipher FM) started her presentation 'Clean Up! if not now when!'. Our well-known and the always inspiring Christine Boland takes the second floor with her presentation '[DE] SIGN OF THE TIMES' and no one other than Tony Bannister (SCOUT) closes the day with his presentation entitled 'CLEAR VISION, a new day, a new dawn, a new decade '. These three speakers have together highlighted both women's wear and menswear, life, activewear and kidswear.
Christine Foden - SS2020 - 'Clean UP' ''IF NOT NOW WHEN''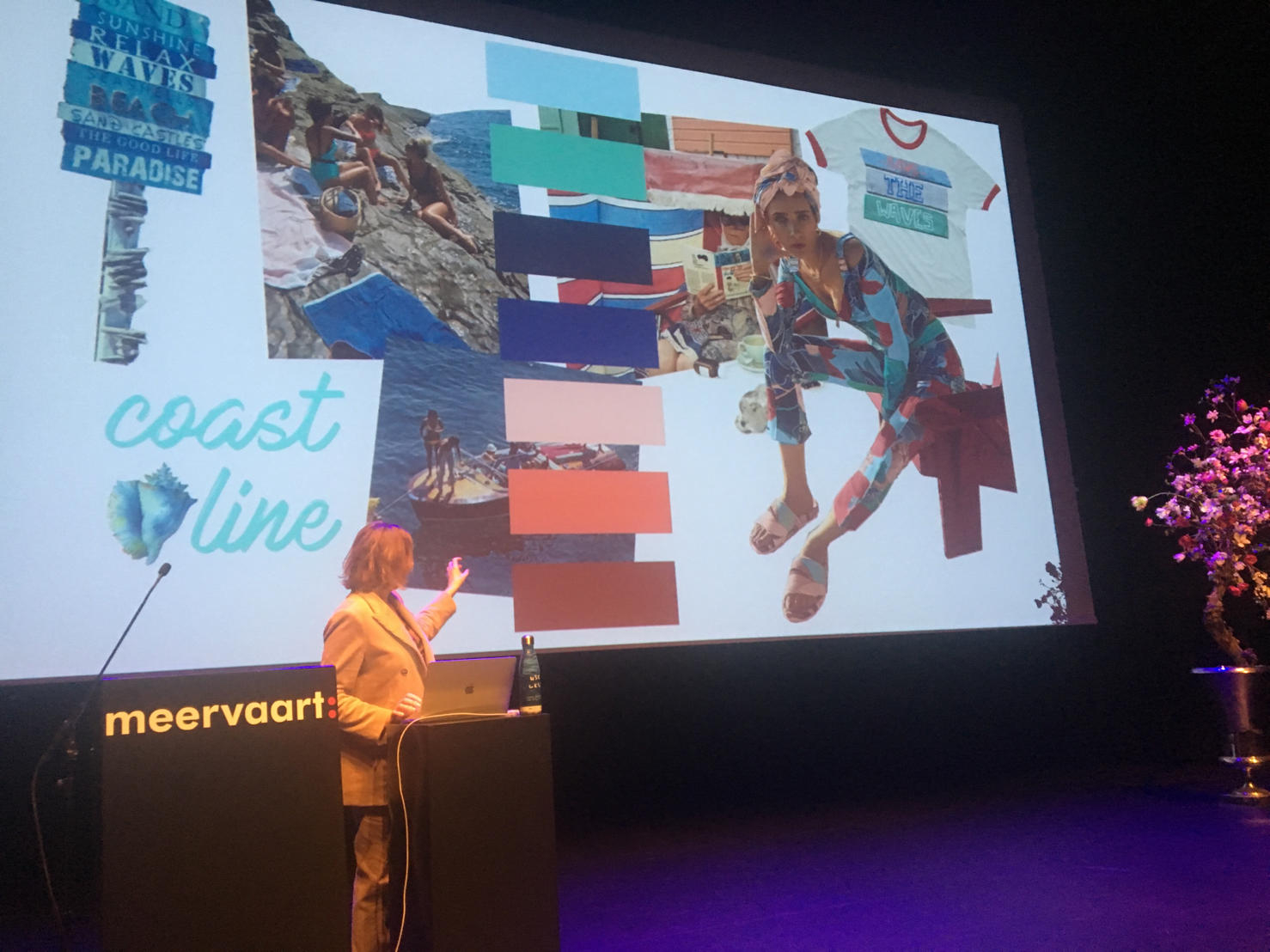 Christine Boland - SS2020 - [DE]SIGN OF THE TIMES
''As much balance as there is in the year 2020, so little balance we currently see in the world. Polarization is increasing, more and more dictatorial leaders are coming to power and there is an elusive threat in the air. The earth sighs and supports under the influence of the "Anthropocene" and people themselves have to get used to the new reality of mixed realities, in which algorithms and artificial intelligence are becoming increasingly influential. Fortunately we also see a clear counter-movement of people who stand up for a better world. Who speak out for equality and inclusiveness. Who seek the analogue human contact and retreat nature to restore balance. Design language reflects this movement, or actually counter-movement. Creativity is the answer. Pessimism and cynicism are combated with humor and positivity. Extremes that evoke tension in society can perfectly coexist in design. Idealism, realism, history, futurism, conformism and non-conformism are reflected in today's visual language. From abstract anonymity to exuberantly expressive folklore and from pure nature to artificial. All these facets come together in one way or another in six clear statements, each with a clear underlying motive.
'Be inspired' - Christine Boland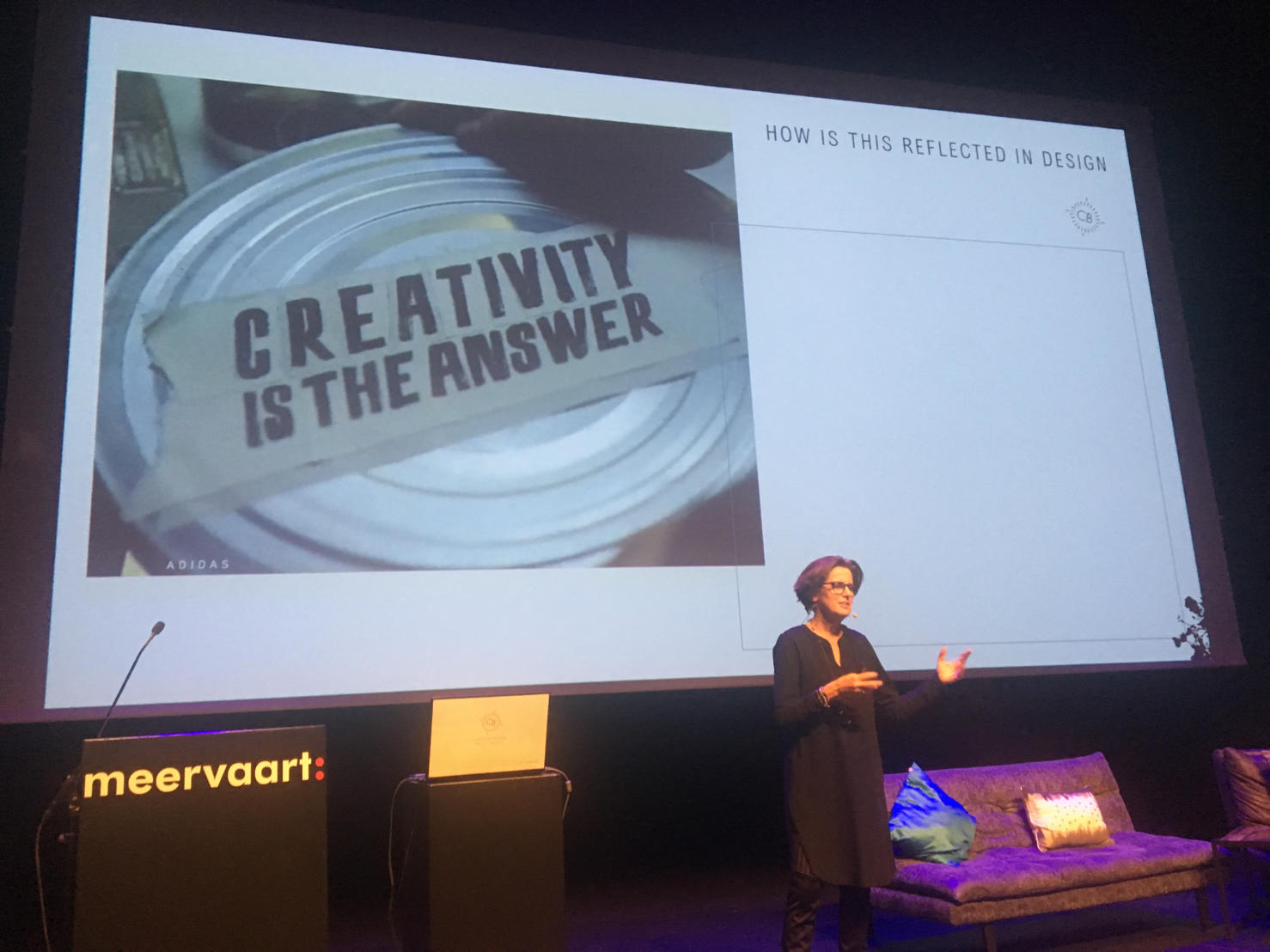 Tony Bannister - SS2020 - 'CLEAR VISION, a new day, a new dawn, a new decade'

''What do we leave behind, what do we take with us and what do we adopt that's new? Will 2020 be the pioneering decade that leads us into the future? Will it manifest and push the boundaries of change and innovation, or will it be a decade of stagnation and safety? At SCOUT, we think positively. As future analysts, we see this new decade as exciting and full of potential, in terms of newness, innovation and optimism, using our knowledge and experience to chart a course through yet more turbulent times and unforeseen events. As technology and AI changes society and our fragile planet weathers the pressure of dwindling resources and a changing environment, we consider and analyse these key factors that shape our thinking in terms of big picture concepts and influences.
CLEAR VISION is our core message for 2020. Discard old, outdated ways as we look to the future, embracing new challenges. Our six concepts take us on an exciting journey into the new decade and beyond. We explore calm and cleansing, wellbeing and mindfulness, technology and nature, recycling and resourcefulness, fluid and transparency, sun-kissed and atmospheric, and the boundless possibilities of another life and future living.
It's exciting times, full of wonder and opportunity. Let us take you on a journey with a CLEAR VISION and focus.
Where is your life heading?
SCOUT''