Program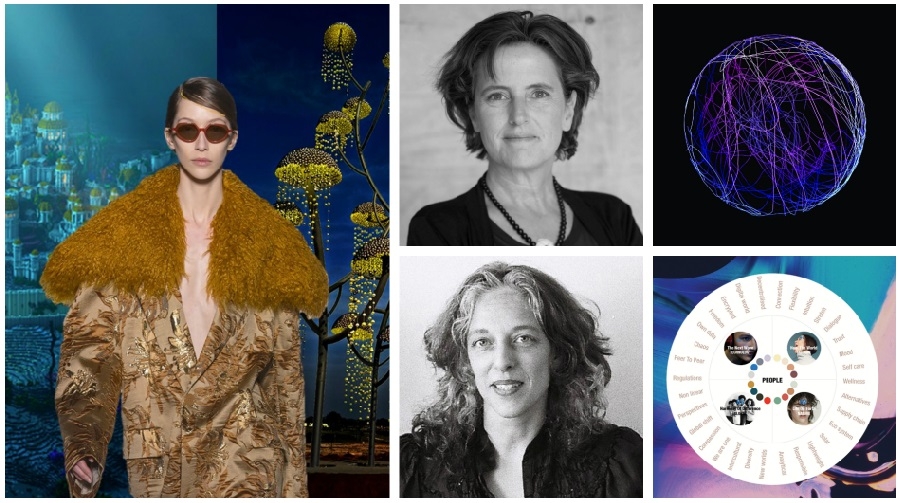 22 Mei - Trendevent
FASHION | DESIGN | LIFESTYLE | CONSUMER INSIGHTS | COLOR
Christine Boland & Oltmans van Niekerk
13.00 registratie en ontvangst met lunch
13.45 opening door Patrick Appels
13.50 Christine Boland – MIXED REALITIES – AW 19/20
Mixed realities is gefocust op fashion, design en lifestyle. Christine zal op de voor haar zo kenmerkende wijze heldere antwoorden geven op vragen als; wat zijn de belangrijkste consumenten- en lifestyletrends? Wat is de nieuwe design language en bijpassende vormentaal? Wat zijn de kleuren en kleurcombinaties van 2020? Waar zit de vernieuwing?
''We kijken vooruit naar 2020 en zien dat, aan het begin van het volgende decennium, de grens tussen virtual reality en onze dagelijkse realiteit nagenoeg verdwenen is. Sterker nog, artificial intelligence en de mens gaan steeds meer in elkaar over en juist in dat overlappende gebied ontstaat een new design territory . Want in dat diffuse gebied, waar technologie, artificial intelligence, menselijke fantasie en creativiteit samensmelten, vormt zich een nieuwe design language. Dat levert een ongekend visueel vocabulaire op. Er zijn namelijk verschillende manieren om om te gaan met die nieuwe MIXED REALITIES, elk met hun eigen specifieke vormentaal, materialen, kleuren en kleurgebruik. Al met al een enorme bron van inspiratie want artificial intelligence, indien goed toegepast, verdringt de menselijke creativiteit niet maar versterkt het juist. Op het seminar van Appletizer op 22 mei in Pakhuis de Zwijger zal ik laten zien hoe. BE INSPIRED'' – Christine Boland
15.05 Pauze

15.30 Els van Niekerk – ALTERNATIVE FUTURES
Samen met Liesbeth Oltmans vormt Els van Niekerk het trendforecastbureau Oltmans van Niekerk. In de presentatie 'Alternative Futures' zal zij de macrotrends die verandering zullen aansturen en van invloed zullen zijn op consumentenbehoefte en product ontwikkeling in 2020 bespreken.
''De wereldwijde veranderingen waarmee bedrijven en mensen worden geconfronteerd vormen een uitdaging. Er zijn alternatieve mogelijkheden voor een toekomst gericht op oplossingen die voor iedereen werken en het beste in de mensheid naar voren kunnen brengen. New ways of making, new ways of being, alternative futures'' – Els van Niekerk
16.30 afsluiting van het officiële gedeelte met een drankje.